Many Program Options.
One Valuable MBA Degree.
Ashland University offers a variety of MBA Program options to help fit your studies into both your work and home life. Whether you want to earn your degree at your own pace online, or in an accelerated 1-year format, there is an option that is right for you.
Want to join our 5,000+ MBA Alumni?
Ranked #2 for Private Universities in Ohio
AU's Online MBA is the nation's top-ranked program among schools accredited by ACBSP & ranked #2 for private universities in Ohio.
*U.S. News & World Report, 2020
Ranked #1 for Online MBA Programs in Ohio
AU's Online MBA is the nation's top-ranked program among schools accredited by ACBSP & ranked #1 for online MBA programs in Ohio.
*U.S. News & World Report, 2020

ACBSP Accredited
The Ashland University MBA program has been fully accredited by the Accreditation Council for Business Schools and Programs (ACBSP) for more than 20 years.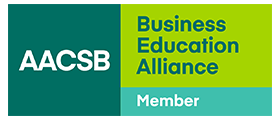 AACSB Member
Ashland University's Dauch College of Business & Economics is a Member of AACSB International. As a Member, our MBA Program is designed to adhere to all Membership and Accreditation requirements.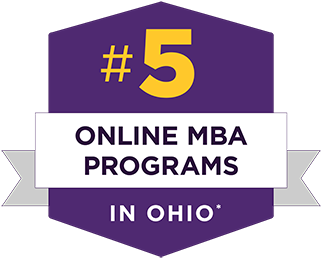 Ashland University's MBA Program
When balancing the demands of family, work and school, flexibility is essential. Ashland University's MBA program is designed to provide flexibility in terms of curriculum, learning style, time and location of classes and pace through the program.
The curriculum is structured into a series of 30 credit hours, at minimum. For accelerated MBA program options, both Online and International, courses are completed over 6 sessions that span just under 12 months. The Ashland MBA Program is also available in part-time format, and part-time students typically complete the program within two years.
Students can enroll in the program Online from anywhere in the United States, however, Ashland University has in-class courses available, at any of our 2 MBA Centers along with Ashland University's main campus.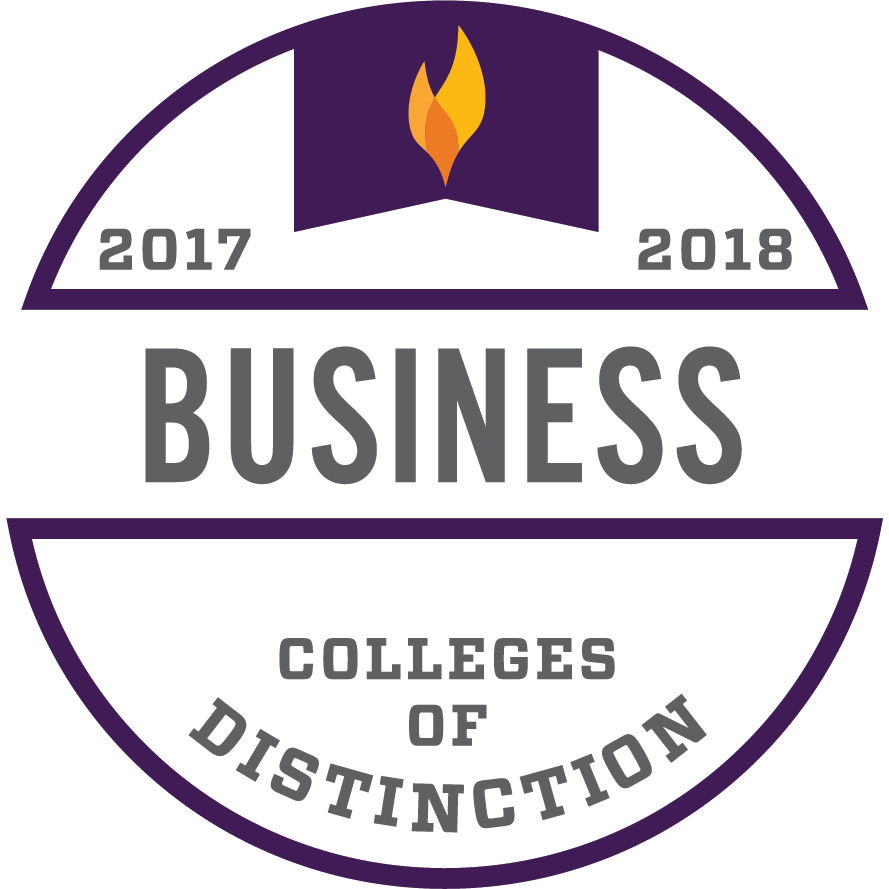 Additionally, Ashland University's MBA Program has been awarded as a College of Distinction through recognition by professional accreditations.
Professional Development Opportunities – Case Competitions
The Ashland University MBA Program encourages students to cultivate professional experience by exercising their public speaking, leadership, and team development skills in local MBA Case Competitions.
Students are able to compete amongst other accredited business programs, demonstrate their business and leadership skills all while expanding networking opportunities and enriching their overall experience in the MBA Program.
My Ashland University MBA degree helped me to become CFO.
Sean M
The Ashland MBA Program's Features Include:

GMAT / GRE Waiver Available
Ashland University's MBA Program values your professional experience, and that is why we offer a GMAT/GRE waiver. Our careful review of applications, resumes, and prior education accomplishments allow us to predict success in the MBA program. All students are encouraged to apply, regardless of background.

Financial Aid Available
Ashland University provides a number of financial aid options ranging from tuition assistance grants to standard student loans. Financial aid may cover up to 100% of tuition, depending on a variety of factors.

Affordable
Our MBA Programs come in two varieties:
$33,900 All-Inclusive Tuition for 1 Year International & Online Accelerated Programs or $840 per credit hour for all other program options. Hybrid course options make in-class learning available without an additional cost for online students.